War is a horrible thing. No one wants it, especially those on the front line. There is a lot of discussion about the war now that the Democrats control the house and the Senate. What they say we need is a new plan, but no mention of what that is? Please do not allow the debate over the war to become an attitude against our military. They didn't decide to fight, they just do the fighting!
The mission is clear "get our military home" and I know they want that too.
My biggest concern is that we do not allow our politicians to turn anti-war conversation into attacks on our service people. Hold them up and speak with honor about the tasks they have performed and will perform under any new plan. In the end they are what makes us strong.
They have done what we ask of them! Now lets get them home and do so with a victory over terrene. They need to know their sacrifice was for a worthy cause. Let's keep our focus on our people they are not the war.
I can only see one side of this issue. Those in harms way is "THE" perspective we all need to have in our mind first. Their sacrifice was not in vain. It is a worthy cause! Above all keep these people in the highest regard. Let them know we are behind them.
One way we do that is try to be proactive in our communications. Making direct contact with our military is as gratifying to me as life gets. Simple things make a big difference. I say this to try to encourage you all to come up with some way to let them know they are loved and appreciated. Baking cookies may seem a bit trite but from my experience it matters and where it matters the most.
We built a post card everyone cheered and signed.
Things like come home safe, liberty, thank you, even a prayer asking for God's speed were scribed on a gigantic card, etc.  I was so inspired by what people had to say I wrote a citizen's poem:
A Citizen's Poem
Soldiers in a foreign land
God holds you in his hand
Mothers children cry
Daddy's gone tell me why
Sons and daughters risk their life
Parents filled with war's strife
I am here safe and free
All because you fight for me
Set your feet on hallowed ground
Please come home safe and sound
In life and death's game you're the player
We think of you in every prayer
Leave no place for evil to hide
Righteousness and truth be your guide
Tears of joy run down my cheek
Lives at risk to protect the weak
Because of you I have a choice
One and all hear my voice
It is you that help me keep my nerve
By your brave example I learn to serve
You stand in harm's way
God Bless the USA
Here is the response from my childhood friend, Colonel Terry New, the base commander at Nellis:
I was amazed at how much it inspired the moral. The Predator program was the group that was charged with delivering our post card.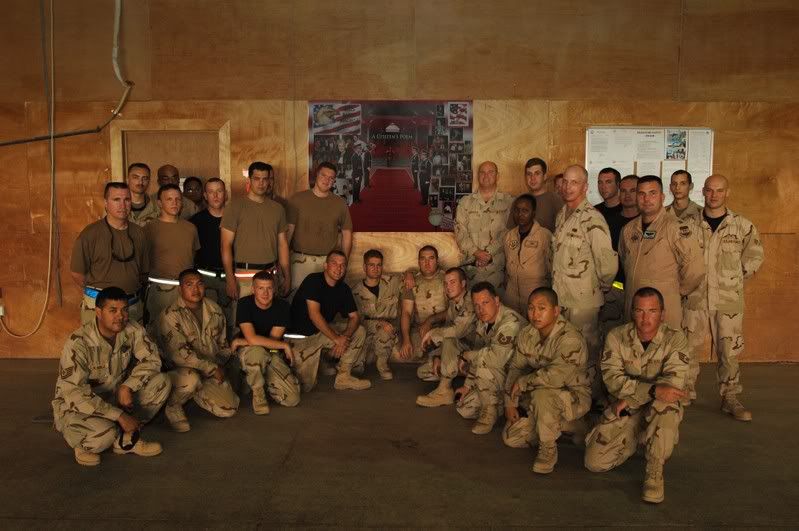 I hope you will join with me in spirit, in dedication to those who protect our freedoms.